Heart Failure Accreditation
Through our Heart Failure Accreditation program, ACC provides a supportive and collaborative approach to help your facility treat heart failure patients. From guiding you through a gap analysis and preparing you to work toward the adoption of and compliance with the latest guidelines, this indispensable tool is a roadmap for quality improvement. Accredited facilities have found that employing best practices and implementing other proven quality initiatives leads to greater operational efficiency and a more consistent approach to treatment throughout the continuum of care. Most importantly, accreditation demonstrates your commitment to your patients, your community, and your talented team of clinicians, administrators, and policymakers.
Learn why tackling Transitions of Care prompts hospitals to earn Heart Failure Accreditation.
Purchase or re-Accreditation for Heart Failure
---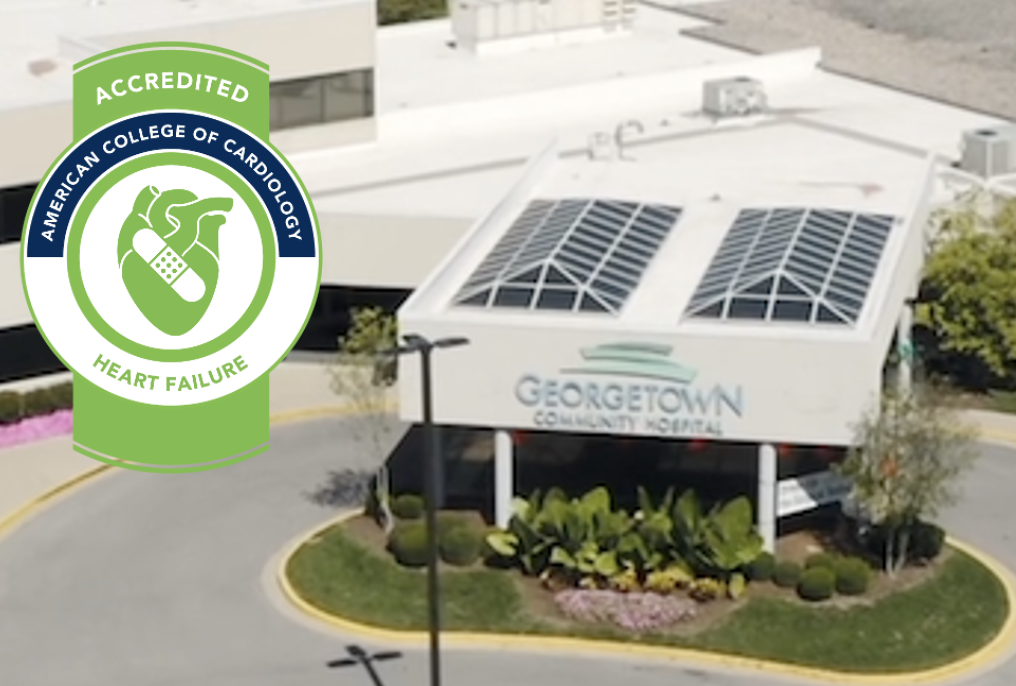 A Relevant Heart Failure Accreditation Champion Story
Georgetown Community Hospital's Cardiovascular Accreditation Coordinator, Director of Cardiovascular Services & Accreditation, and Heart Failure Medical Director explain why they depend upon ACC's Heart Failure Accreditation program to help them meet their community's health care needs.
Georgetown Community Hospital is located in Georgetown, KY.
Watch Now