ACC Features Participating Hospitals in U.S. News & World Report "Best Hospitals" Issue
In the 2022 U.S. News & World Report Best Hospitals guidebook, the ACC recognizes the more than 2,000 hospitals participating in the NCDR and/or ACC Accreditation Services that are committed to quality and process improvement.
This print publication is on newsstands now. Get your copy today!
---
View the ACC "Heart of Quality Patient Care" pages here!
---
Other Information
Hospital names featured in the 2022 guidebook are from the "Brand Name" of your Find Your Heart a Home (FYHAH) site profile.
NOTE: Please be advised that you must have the "Site Profile – Update" permission to edit your organization's Site Profile.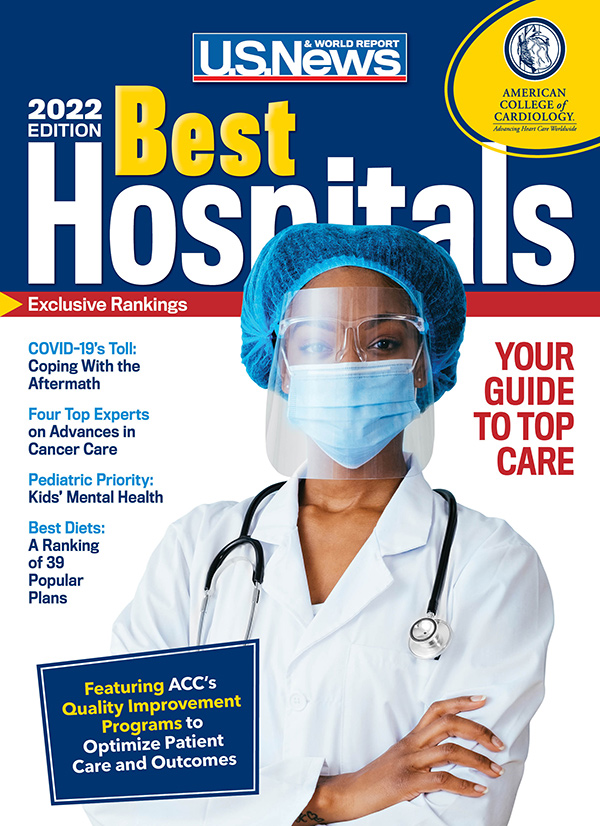 Update Directions
NCDR Participants:
Go to https://www.ncdr.com/WebNCDR/Login Login using your Participant ID, Username and Password
Elect a registry
Click Administration in the left side navigation
Select Site Profile
Click the Submit button after completing all required fields
Accreditation Participants: To update your FYHAH Site Profile, please follow the instructions provided on this page: FYHAH