Features and Benefits of Accreditation
Accreditation improves the clinical processes for the early assessment, diagnosis, treatment, and follow-up care for heart failure patients. ACC Heart Failure accredited hospitals have attained proficiency in caring for their heart failure patients and providing valuable resources within the community to help manage the disease. By adopting the ACC Heart Failure accreditation standards and committing to the implementation of process improvement methodologies, your facility will have the ability to:
Reduce variations of care
Enhance throughput and lower length of stay
Sustain process improvement initiatives
Decrease readmissions and maximize reimbursements
Increase patient satisfaction
---
A Participant's Perspective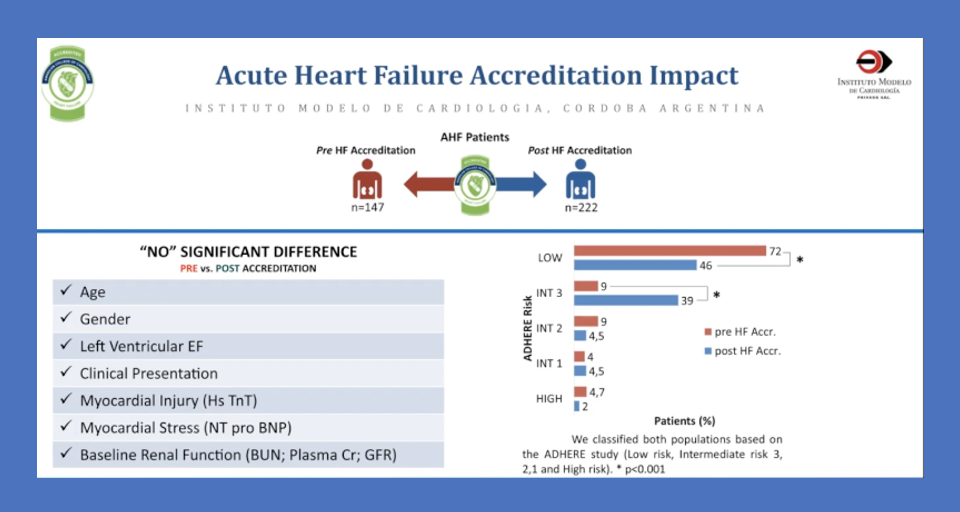 ---
Presentation Title: Global Quality Solutions
Presenter: Dr. Javier A Sala Mercado, Instituto Modelo de Cardiologia, Cardoba, Argentina
What's Covered: In this brief video, Dr. Mercado discusses how achieving ACC Heart Failure Accreditation resulted in better patient outcomes.
Note: This video is an excerpt of a 2021 ACC Quality Summit presentation
View Now!
---

---