Chest Pain Center FAQs
As a benefit to facilities that are pursing accreditation, our Accreditation Specialists conduct monthly "Ask the Experts" webinars. Information about topics to be addressed in upcoming webinars is posted in the CPC Accreditation tool.
Our accreditation experts have also posted the answers to several frequently asked questions about a number of important healthcare and related accreditation topics.
Acute Coronary Syndrome Accreditation FAQs answered by Keri Morris
Targeted Temperature Management FAQs answered by Anna Ek
If you are require support for your Accreditation tool(s), please contact us at accreditationsupport@acc.org.
If you are a current customer and have questions about the Accreditation process or the tool, please direct your questions to customercare@acc.org.
If you have questions about any of our Accreditation or Certification programs, please email us at accreditationinfo@acc.org.
FAQ: Acute Coronary Syndrome (ACS) Accreditation
Keri Morris, BSN, RN, AACC, CCCC
Accreditation Service Line Specialist
A: The vision for the ACS service line is to extend the focus beyond STEMI patients and help hospitals improve the care of the NSTE-ACS (NSTEMI and UA) and LOW-RISK patient populations. In most cases, these processes seem to be less defined. Of important note, currently there are no national registries capturing the LOW-RISK population at all. Our Accreditation Conformance Database (ACD) collects these metrics, so we can provide useful feedback on the hospital's process as it aligns with the recommended management and treatment strategies. The LOW-RISK population accounts for 80% of the chest pain patient volume. Our accreditation tool guides hospitals in building hardwired protocols and pathways to efficiently risk stratify and manage these patients. There is a great focus to minimize the variability between providers and improve the utilization of resources to reduce costs while elevating the delivery of care.
A: STEMI patients are the most critical upon presentation. They are the quintessential emergency. Hospitals have done an amazing job at building solid processes to facilitate reperfusion of the culprit lesion. With a NSTEMI, the patient is still having a heart attack but has not progressed to a STEMI yet. The UA patient is displaying signs and symptoms of a heart attack but it is not evident on the ECG or cardiac biomarker (Troponin). Often the plan of care remains variable, dependent upon such factors such as the time of day, day of the week, risk stratification method, provider-dependent strategy, hospital resources, etc. Accreditation frequently reveals these variabilities and assists hospitals in developing pre-determined pathways to ensure the right care is delivered at the right time to the right patient. The guidelines are out there, but hospitals continue to struggle with operationalizing the science. For the LOW-RISK patient care, pathways are even less well-defined, yet this group reflects the majority of the volume which brings a huge liability.
A: The LOW-RISK population is an ongoing challenge. Despite an array of diagnostic modalities and strategies, there remains this task to appropriately identify those patients who require extended work-up or rule-out versus those who can safely be discharged from the ED. Failure to detect a patient with ACS and inadvertently discharging them can result not only in harm to the patient, but significant liability to the provider and hospital. On the other hand, patients not at high risk of having an acute event who are inappropriately admitted and undergo expensive evaluations set the facility up for RAC audits. I believe ACC Accreditation Services plays a vital role in setting the standard of care for the LOW-RISK patient. By taking science to the bedside™ through the accreditation tool, facilities are given a road map to guide them in delivering evidence-based care. By collecting performance and outcomes data in the ACD, we are able to demonstrate the impact our tool has on the components of value-based purchasing and reimbursement programs.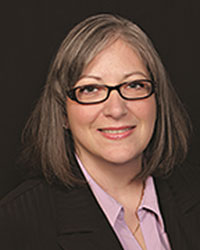 FAQ: Targeted Temperature Management (TTM)
Anna Ek, BSN, RN, AACC
Accreditation Review Specialist
Anna Ek has a strong background in cardiac, surgical, and PACU nursing. She began her nursing career during the time of thrombolytic trials which ignited her longtime passion for cardiology. She has a strong interest in EMS practices and has met with EMS throughout the United States. She is a strong advocate of EMS and the part they play in the pre-hospital care of the cardiac patient. In addition, Anna has a keen interest in Targeted Temperature Management (TTM) and continues to research its effects on the post-cardiac arrest patient.
Anna Ek is the in-house expert on drastically improved outcomes for the patient population because of TTM and "cooling centers."

---