Features and Benefits of Accreditation
Cardiac Cath Lab Accreditation is the result of diligent work by leading interventional cardiologists and cath lab administrators. It incorporates the ACC/SCAI* Consensus Document for Catheterization Laboratory Standards and other evidence-based science with quality initiatives.
Cardiac Cath Lab Accreditation Supports Your Process Improvement Efforts
Utilizes NCDR CathPCI Registry® data to support clinical decisions
Links process improvement to patient outcomes
Promotes consistent processes across the care continuum
---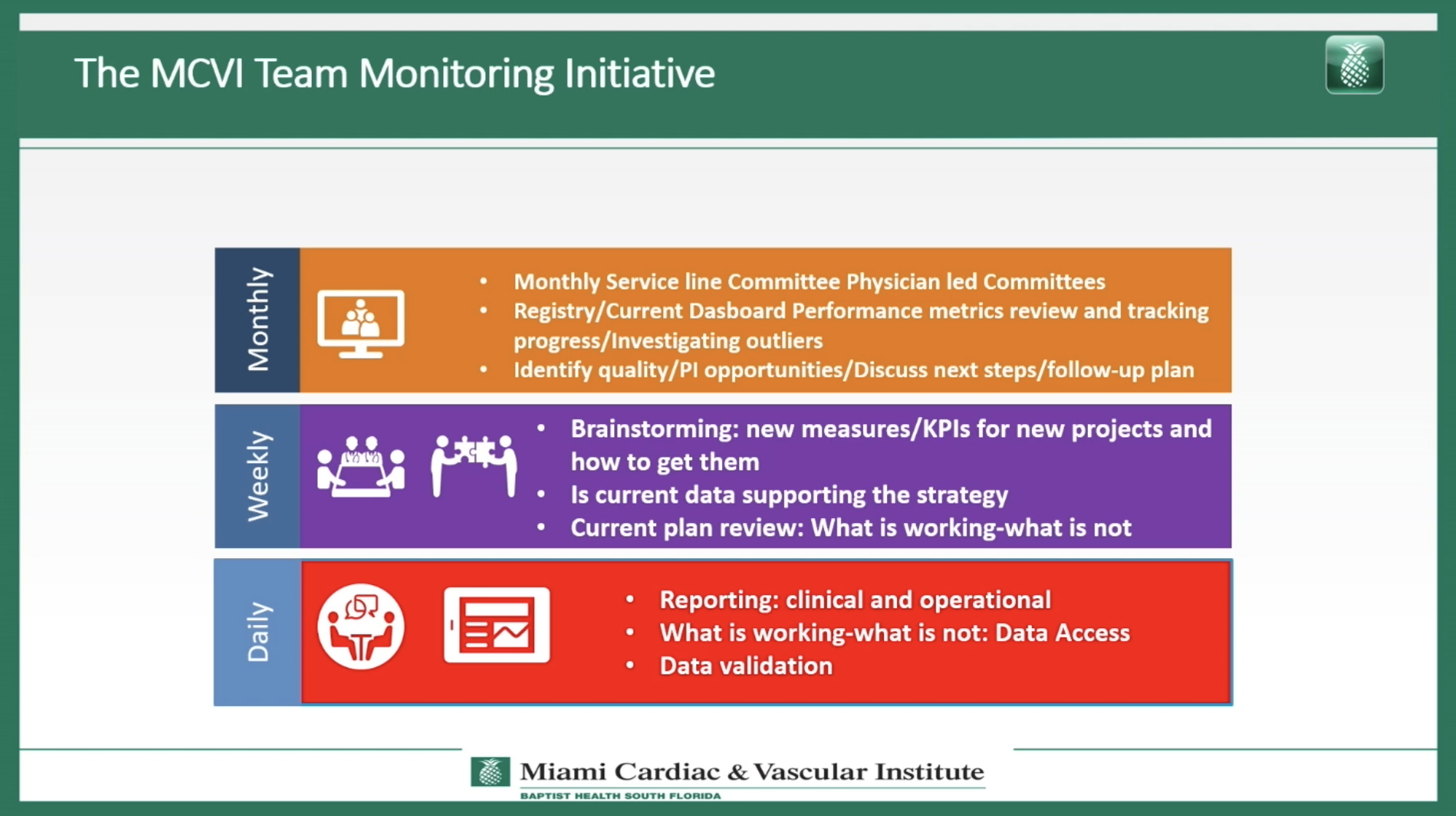 View Now!
Measuring Quality and Monitoring Progress with Procedural Accreditations
Presenter: Andrea Marr-Peralto, Assistant Vice President, Miami Cardiac & Vascular Institute - Baptist Health South Florida
What's Covered: How data collection aligns with achieving quality outcomes and operational efficiency
Note: This video is an excerpt of a presentation delivered at ACC Quality Summit 2021
---
The Essential Components of Cardiac Cath Lab Accreditation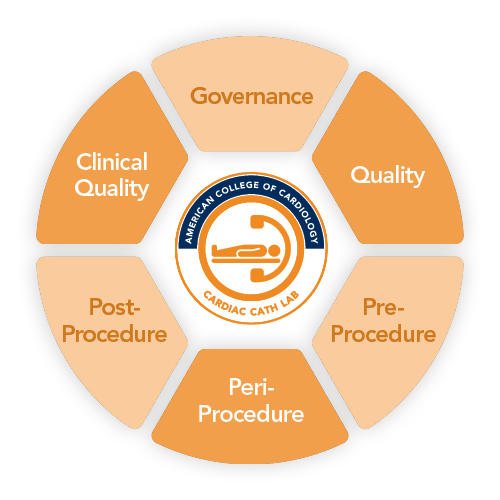 Governance: Recommends proven practices to orchestrate, monitor, and optimize clinical practices.
Quality: Integrates continuous improvement of all aspects of care.
Pre-Procedure: A standardized assessment process for patients before undergoing a heart catheterization to ensure quality and patient safety are first and foremost.
Peri-Procedure: Care coordination in the procedure room for sedation, infection control, radiation safety and universal protocol and time out procedures.
Post-Procedure: Appropriate hand-off to a cath recovery unit, access site management and monitoring and tracking complications, physician to patient and family communication, and discharge instructions and patient information for follow-up.
Clinical Quality: Active participation in PI initiatives derived from the NCDR CathPCI Executive Summary Metrics.
*American College of Cardiology/Society for Cardiovascular Angiography and Interventions