Electrophysiology Accreditation
Electrophysiology (EP) Accreditation is an operational model that merges the latest science and process improvement methodologies within the Electrophysiology lab. This Accreditation is the result of diligent work by leading electrophysiologists. It incorporates recent guidelines and expert consensus statements by recognized professional organizations regarding the care of the electrophysiology patient.
Learn why improved Inventory Management is among the many reasons why hospitals seek EP Accreditation.
---
A Participant's Perspective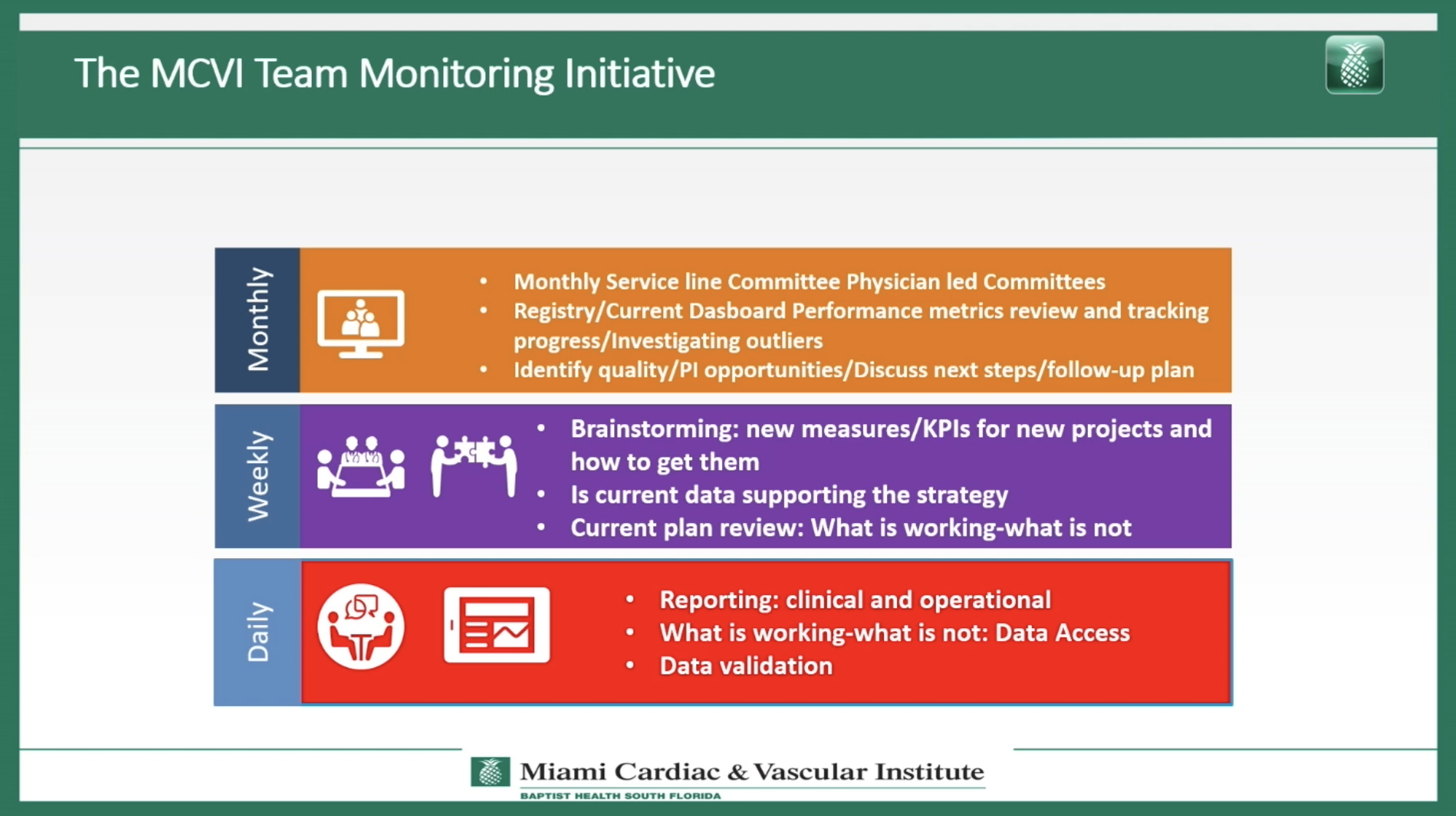 View Now!
Measuring Quality and Monitoring Progress with Procedural Accreditations
Presenter: Andrea Marr-Peralto, Assistant Vice President, Miami Cardiac & Vascular Institute - Baptist Health South Florida
What's Covered: How data collection aligns with achieving quality outcomes and operational efficiency
Note: This video is an excerpt of a presentation delivered at ACC Quality Summit 2021
---
On-Demand Electrophysiology Webinars
Want to learn more about the benefits of Electrophysiology Accreditation? Our service line specialists have recorded informational webinars that provide an overview of key accreditation topics and explain how your steps toward process improvement can provide valuable insight into the performance and management of a goal-driven CV service line.
EP Accreditation is the result of diligent work by leading interventional cardiologists and EP Lab administrators. This accreditation encompasses Both Adult and Pediatric EP Labs. Electrophysiology Accreditation applies a holistic approach to the assessment, treatment, and management of patients receiving EP Lab services.
Each facility that begins Electrophysiology Accreditation is assigned an expert navigator to assist them along the accreditation journey. ACC's Accreditation Review Specialists are highly dedicated clinicians with real-world experience treating cardiovascular (CV) patients in the hospital setting. Individually and collectively, they are an indispensable resource for those who are committed to implementing the essential elements of quality improvement.
Accreditation training prepares facilities to begin the quality and process improvement journey. Each ACC Accreditation includes comprehensive education to orient your staff to the fundamental elements of the accreditation process.
Note: The Accreditation purchase process (including ACC business agreement and payment for initial year of Accreditation participation or recurring annual payment) must be completed in order to gain access to the Accreditation tool and related training. Please contact accreditationinfo@acc.org for more information.