Accreditation - Clinical Products Team
The clinical products team works to ensure that our accreditation offerings are designed in compliance with the best available medical evidence and known medical therapies to support clinical decision making. Our team is comprised of individuals who have years of real-world experience in the clinical setting and are versed in the language and methodology of quality and process improvement.
Accreditation Review Team
Our accreditation reviewers are highly experienced clinicians whose sole focus is to help facilities identify processes that improve the care of the ACS patient through accreditation. Their mission is to approach each site visit in a collegial manner to break down barriers and engage in meaningful conversations with professionals at the facility. As experts in the care of the cardiac patient, our team of reviewers have accredited healthcare facilities worldwide. They have developed and maintained a collective knowledge of process improvement initiatives, best practices, and help educate facility personnel while onsite.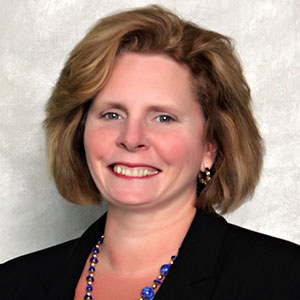 Michele Wood, MSN, RN, CPHQ, AACC, CCCC
Michele became Field Operations Director in 2017; she has been associated with our accreditaiton team for over six years. Her diverse background in healthcare administration has focused on cardiac quality improvement, performance improvement, and data abstraction. Michele has contributed to several publications on topics such as STEMI process improvement and the financial impacts of the STEMI process. She helped to develop the heart failure transition program at the hospital with which she was previously associated and had oversight of all cardiac clinical registries and reporting. In addition to her hospital background, she was a firefighter and EMT and volunteered in dispatch for 12 years.
Accreditation Review Specialists: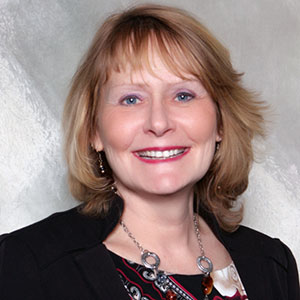 Darice Allard, MSA, RN, FABC, CPHQ, AACC
Darice brings years of nursing leadership in the cardiovascular and neurosurgical arenas within the OhioHealth market. Since 2008 she has worked in several roles providing management, educational, and reviewer expertise. She has earned her FABC designation noting her completion of an Executive Leadership Fellowship with the Advisory Board and is also CPHQ certified in healthcare quality.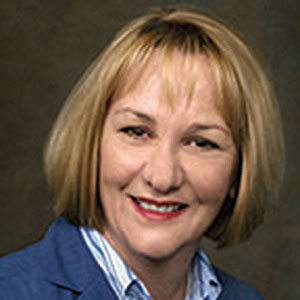 Leela Beers, MBA, BSBM, CVT, AACC, CCCC
Joining us in September 2008, Leela has been a Chest Pain Coordinator leading teams to successful CPC Accreditation for Cycle's III and IV. Leela also serves as a CV service line leader in the Tampa Bay area and has opened several new cath labs, EP, OH, and TAVR services. Leela is the Cardiac Cath Lab v1 Accreditation co-chair, assisting in the development of essential components for our Cardiac Cath Lab v1 Accreditation.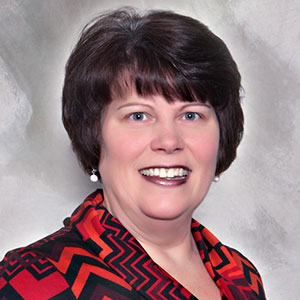 Tracey Blevins, MBA-HCM, BSN, RN, CNML, AACC, CCCC
Joining us in January 2015, Tracey has more than 25 years of nursing experience in cardiovascular, emergency, staff development, critical transport, and CV management of critical care services. She was a participant of the Cath Lab Accreditation writing committee and 19th Congress planning committee. Tracey has taught the CPC v5 workshop and has been a Regional STEMI speaker. She was previously the Chest Pain Coordinator at UNC Healthcare in Chapel Hill, NC leading them to achieve Cycle IV Chest Pain Center Accreditation.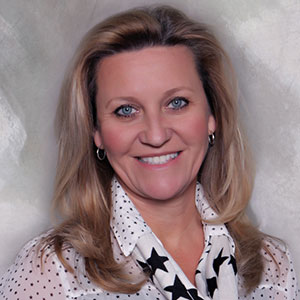 Kristy Chambers, MSN, RN, AACC, CCCC
Joining us in February 2015, Kristy is an Accreditation Review Specialist. Previous to her ACC Accreditation Services employment, she was the Chest Pain Coordinator and Stroke Coordinator at Ogden Regional Medical Center where she served as chair for the HCA Mountain Division Cardiovascular Patient Care Coordinators Committee. She was a top 10 finalist for the Deputy Heart Attack Program with her Community and EMS Heart Attack Simulation Education Program. She is a TeamSTEPPS® master trainer and has years of experience in simulation education and training both nationally and internationally.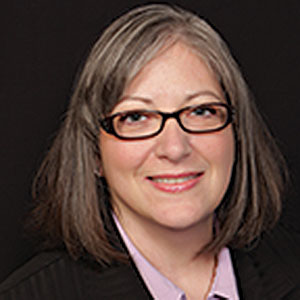 Anna Ek, BSN, RN, AACC
Anna began her work as an accreditation review specialist in 2007. Anna has a strong background in cardiac, surgical, and PACU nursing. She began her nursing career during the time of thrombolytic trials which ignited her longtime passion for cardiology. She is a strong advocate of EMS and the part they play in the pre-hospital care of the cardiac patient. In addition, Anna has a keen interest in induced hypothermia therapy and works to research the effects of hypothermia therapy on the post-cardiac arrest patient. Anna is the in-house expert on drastically improved outcomes for the patient population because of therapeutic hypothermia treatments and "cooling centers."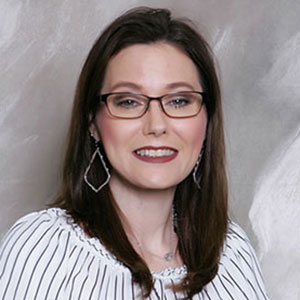 Bridget Gilley, MSN, RN, AACC, CCCC
Bridget Gilley is a Team Leader within the Accreditation Review Team. Bridget has a wide variety of clincial experience including ED, education, Chest Pain Coordinator, Clinical Outcomes as well as nurse manager for a large telemetry floor, 10-bed observation unit and a 22-bed short stay unit. Bridget has also been published three times in Critical Pathways in Cardiology.
Bridget has a sincere passion for community education particularly when it comes to EHAC. Bridget received honorable mention for the EHAC person of the year award at the 2016 Congress.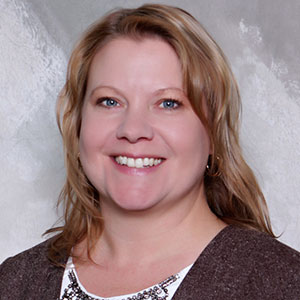 Carolyn Haren, BSN, RN, CPHQ, AACC, CCCC
Joining us in January 2014, Carolyn is a Team Leader within the Accreditation Review Team. Carolyn continues to serve as an accreditation review specialist for both Chest Pain Center (CPC) Accreditation and Heart Failure Accreditation. Prior to joining us, she was the Chest Pain Coordinator at Affinity Medical Center in Ohio leading them to achieve previous versions of Chest Pain Center Accreditation.
Suzanne Inglis, MSN, BA, RN, FACHE, AACC
Suzanne joined us as an accreditation review specialist in April 2016. She previously served as Senior Vice-President of Clinical Services and CNO at Fisher-Titus Medical Center in Norwalk, OH. Her leadership experience has involved growth and expansion of facilities and cardiovascular service lines, project management, strategic planning and PI processes. Suzanne also holds a BA in English and women's studies. Suzanne has worked in many areas in her clinical career including, ICU, ED, Cath lab, EP lab and Post Angioplasty unit.
Noemi Melendres-Wozny, BSN, RN, AACC, CCCC
Joining us in January 2012, Noemi brings extensive experience in cardiovascular care in the areas of clinical practice, administration, and business development. As an administrator, she established a comprehensive outpatient cardiovascular center with a cardiac cath lab. As a health system clinical manager, she developed the stroke and women & heart disease programs. She also initiated and managed cardiac rehab programs. As a consultant, Noemi has assisted cardiologists and neurosurgeons with practice start-up and management. She has worked as a regional cardiac manager for a major diagnostic company, where she provided hospitals cardiac-related education, guidance on LEAN process improvement and prepared 26 hospitals for Chest Pain Center Accreditation.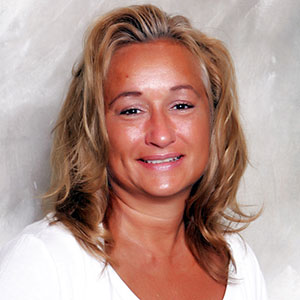 K. Marie Nicholls, BSN, RN-BC, CVRN, AACC
Marie has an extensive background in clinical cardiology and emergency medicine, and has a Board Specialty Certification in Cardiovascular Nursing. Prior to joining our team in 2015, she was a patient research educator for myocardial ischemia at Summa Health Systems in Akron, OH. While at Summa, she was a leading team member in the development and implementation of cardiovascular process improvement, formation and implementation of STEMI policy and procedures, a cardiac patient and staff educator, and an ACLS instructor. She has experience in electrophysiology and device interrogations. Marie was also the site manager for the NCDR Clinical Registries and an active participant in the accreditation processes for CPC Cycle IV Accreditation.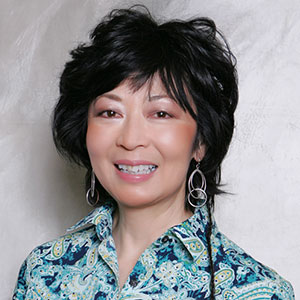 Kim Pheifer, BSN, RN-BC, NE-BC, AACC, CCCC
Kim joined ACC Accreditation Services in March 2017. Kim comes to us from Meridian Health in New Jersey. She recently served as a database administrator and and has experience in both cath lab operations and cardiac rehab management. She previously served as manager of cardiac services at Bayshore Community Hospital. Her community outreach efforts have included participation as a team captain for the American Heart Association's Shoreline Heart Walk.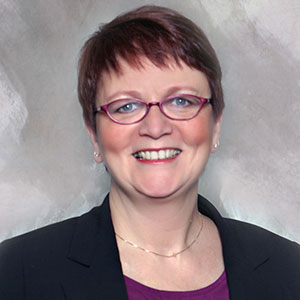 Deborah Washington, BSN, RN-BC, NE-BC, AACC, CCCC
Joining us in February 2015, Deb has a background in emergency medicine, sexual assault/domestic violence care, cardiology with cath lab experience, and provides leadership and guidance as a chest pain coordinator. She served on the writing committee for the Cardiac Cath Lab v1 Accreditation platform in 2015-2016. Deb has been a Certified Cardiovascular Care Coordinator (C4) since the C4 course was first offered in 2011. Deb led her previous employer's ED team to Chest Pain Center (CPC) Accreditation for Cycle III in 2010 and 2013. She also facilitated the CPC Accreditation for three other system hospitals in 2013.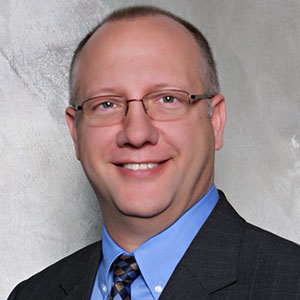 Kevin Wehrle, RN, AACC
Prior to joining us in 2007, Kevin worked for Blanchard Valley Hospital in Findlay, Ohio. While at that facility, he was a staff nurse/charge nurse within the ICU as well as the Cath Lab and eventually became the Manager of the Cardiovascular Service Line that included the cath lab, cardiac rehab, stress testing department, and the non-invasive vascular lab. He was part of the steering committee that developed a full interventional STEMI program with open heart surgery as a backup.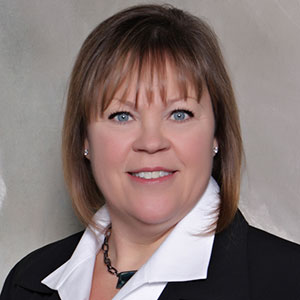 Debbie Wolfe, BSN, RN, CHFN, CCRN, AACC, CCCC
Debbie joined the accreditation review team in 2015 after 27 years in the hospital setting. Her nursing career has included roles as bedside critical care nurse as well as critical care educator, heart failure coordinator/inpatient and outpatient; she has also managed quality measures surrounding the MI patient. Debbie has been a member of AAHFN since its inception and carries CHFN credentials. In 2013, she was awarded Cleveland, Ohio's Faces of Care award.