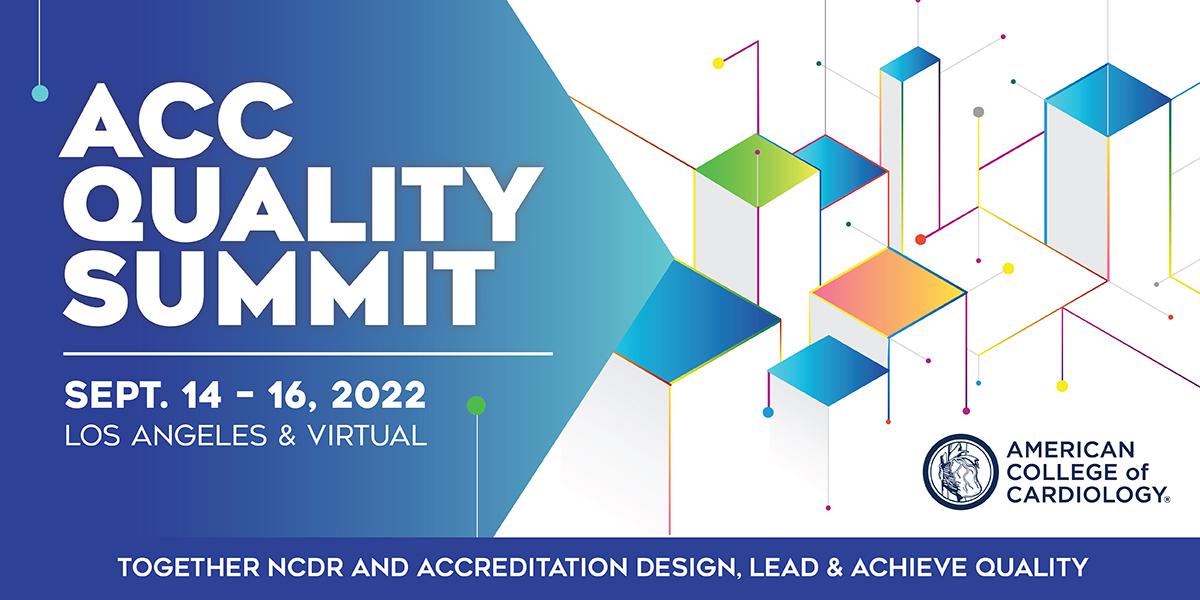 ACC Quality Summit 2022 Registration is Now Open!
Join your colleagues in person at ACC Quality Summit, Los Angeles, CA, Sept. 14 – 16, 2022! As an attendee you will learn best practices through exceptional education sessions, networking and posters – plus discover tools and techniques to improve health care quality within your organizations!
In conjunction with the in person three-day conference, ACC will also host this event virtually, with dynamic online content as well as virtual networking opportunities and access to e-Posters for those unable to travel. The virtual platform will continue to allow NCDR and Accreditation colleagues to experience and hear from faculty experts involved in quality improvement as they each share their journey in improving patient care while implementing best practices.
Summit highlights include:
Gain new NCDR registry-specific knowledge and fine-tune data collection skills
Better understand how to assess and use NCDR outcome reports
Discover tools and resources for applying registry data for quality improvement
Experience real-life registry successes and take away best practices through poster presentations
Earn your CE credits
ACC Quality Summit is your opportunity to network with colleagues, experience exceptional education sessions, and access e-Posters!
Click HERE to register!
---