Transcatheter Valve Certification - Delivering Quality Outcomes Utilizing Current Sources of Data for Transcatheter Repair and Procedures
Transcatheter Valve Certification utilizes data to support clinical decisions. Facilities already participating in a recognized registry will be positioned to rapidly focus on performance improvement efforts.
The essential process improvement components of Transcatheter Valve Certification are designed to help you:
optimize the organizational platform to align dedicated personnel and services
build an exceptional operational program model
advance staff education
meet goals associated with positive registry performance.
In addition to the nationally recognized STS/ACC TVT Registry™, other equivalent state government databases tracking quality improvement metrics related to the care of patients requiring valve procedures may be accepted as a data source for Transcatheter Valve Certification. By connecting the data to opportunities for improvement, Transcatheter Valve Certification promotes consistent processes and better patient outcomes.

The Elements of Process Improvement
Your assigned Review Specialist offers ongoing support, assessment and review, and will help you establish a future-focused strategic plan to lower the cost of care while improving the quality of care.
Transcatheter Valve Certification provides:
A foundation to easily adopt new transcatheter valve devices and therapies
Standards for multidisciplinary teams and techniques for formalized training
Many additional resources to ensure a patient-centered approach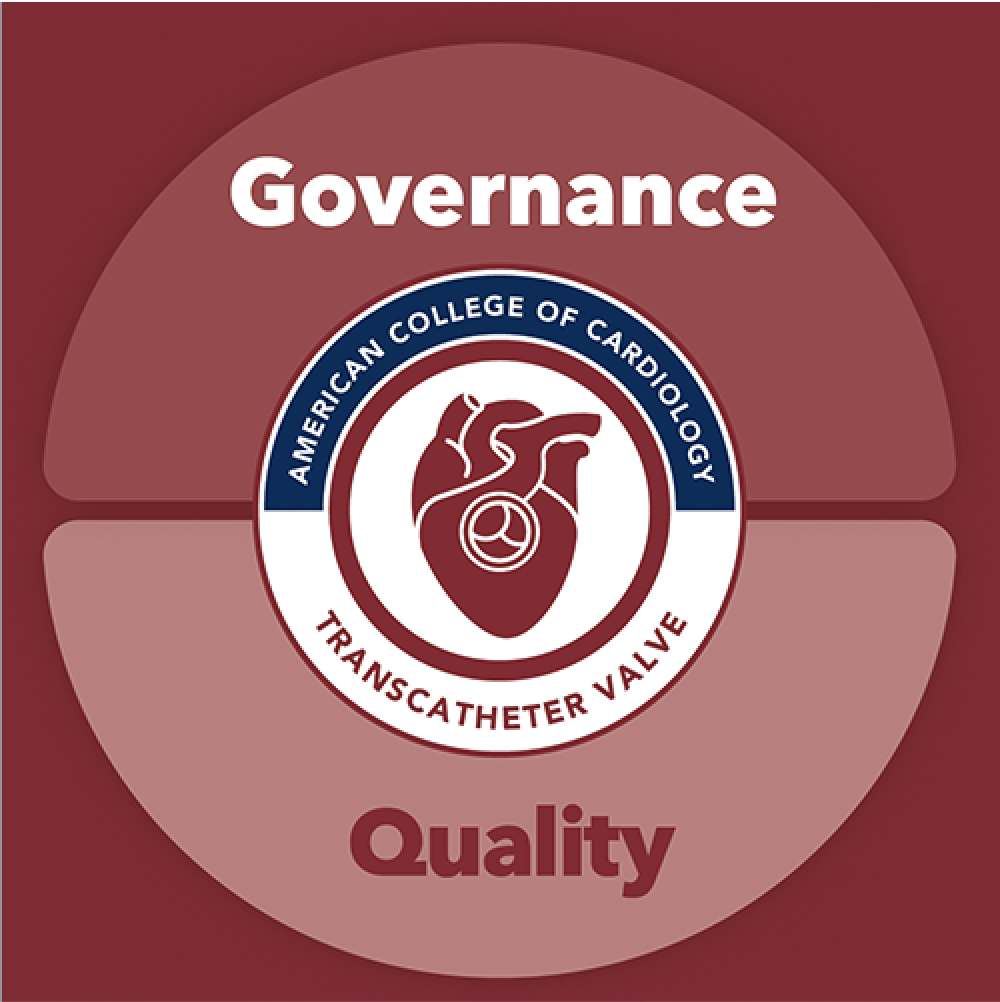 To help you reach your quality improvement objectives, Transcatheter Valve Certification incorporates two essential components:

Governance: Optimization of the organizational platform to enhance the coordination of services, align dedicated personnel, and augment staff education.
Quality: Adherence to high standards of safety in all aspects of patient care and continuous process improvement based on actionable data.