Features and Benefits of Accreditation
Chest Pain Center Accredited hospitals have achieved a higher level of expertise when dealing with patients who arrive with symptoms of a heart attack. Accreditation improves the clinical processes for the early assessment, diagnosis and treatment within facilities.
Our process improvement methodology leads to...
More efficient and effective evaluation
Rapid treatment of patients with chest pain and other heart attack symptoms
Better educated healthcare professionals and a more well informed community
Chest Pain Center Accreditation helps:
Reduce variations of care
Lower length of stay (LOS)
Sustain consistent process improvement
Decrease readmissions
Maximize reimbursements
---
A Participant's Perspective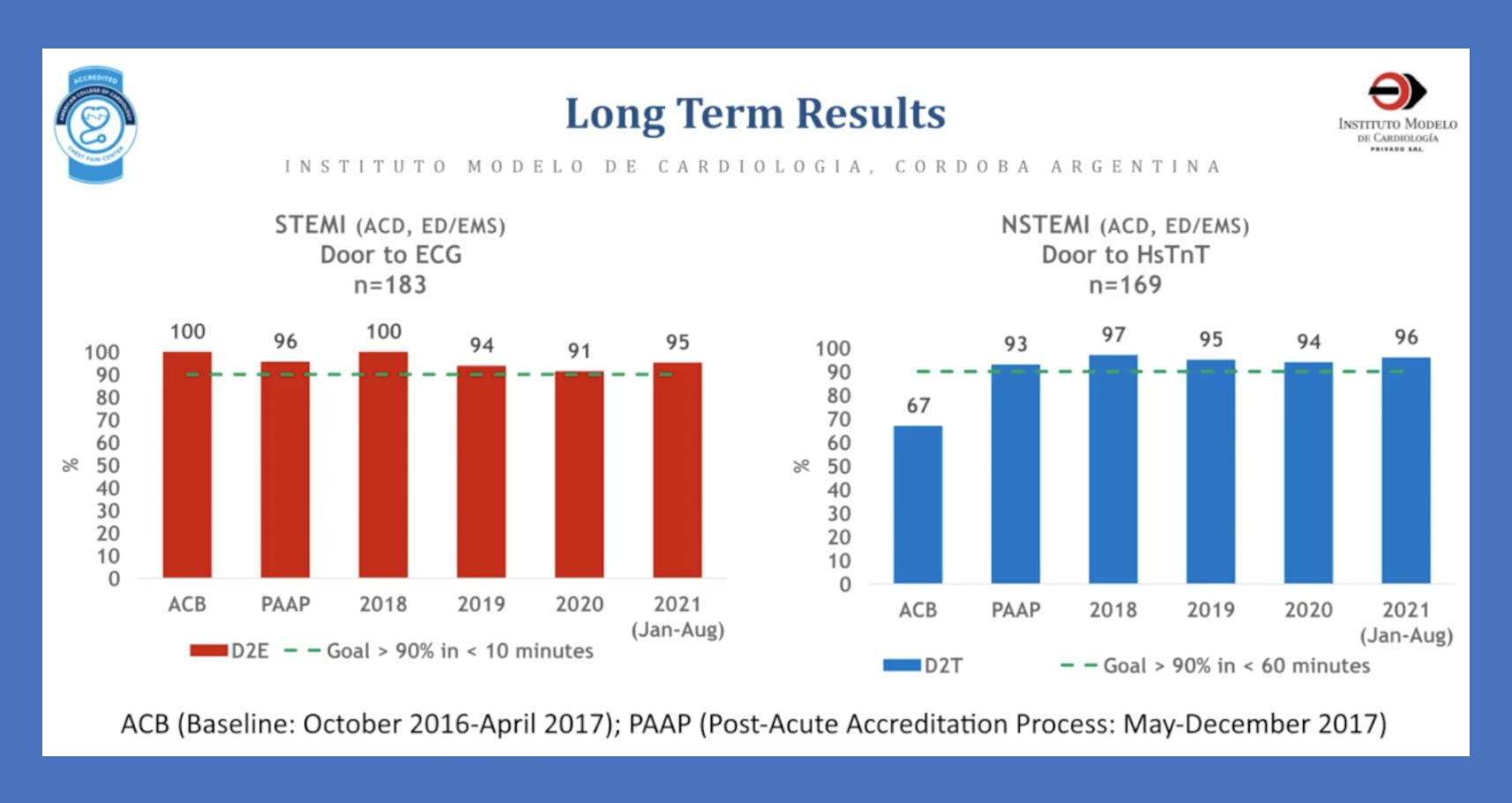 Watch Now!
Presentation Title: Global Quality Solutions
Presenter: Dr. Javier A Sala Mercado, Instituto Modelo de Cardiologia, Cardoba, Argentina

What's Covered: In this brief presentation Dr. Javier A Sala Mercado discusses the importance of identification of the Acute Myocardial Infarction (AMI) portal of entry, how the facility achieved sustainability in many critical metrics for their AMI patients, and the facility's strengthened relationship with Emergency Medical Services (EMS).
Note: This video is an excerpt of a presentation delivered by Dr. Mercado at ACC Quality Summit 2021.

---