ACC's external review and certification process helps Structural Heart Programs build and maintain a foundational platform for integrating emerging transcatheter valve devices and therapies.
Transcatheter Valve CertificationTM
Certification focuses on the essential quality components pertaining to transcatheter valve aortic replacement procedures (TAVR) and now includes requirements for mitral valve transcatheter edge-to-edge repair (TEER) procedures. It provides a framework to ensure hospitals are meeting high quality standards for transcatheter multidisciplinary heart teams, formalized training, and shared decision-making. Moreover, it employs the facility's heavily invested transcatheter and surgical valve data collection efforts and performance metrics to influence clinical decisions and address quality improvement opportunities.
Participation in the STS/ACC TVT Registry™ aides the data reporting requirement for Transcatheter Valve Certification.

Purchase or re-Certification for Transcatheter Valve
---
Hear What Other Clinicians Think About Certification
North Florida Regional Medical Center
, Gainesville, FL, has earned ACC's Transcatheter Valve Certification. Charles Klodell, MD, with Florida Lung and Heart Institute, discusses how programs achieving ACC's certification are receiving top tier patient care.
View Now >

Spectrum Health, Grand Rapids MI, has also earned ACC's Transcatheter Valve Certification. The facility's achievement was featured in a "Good to Go" television interview on Grand Rapids ABC Affiliate 13 On Your Side. View Now >
---
A Participant's Perspective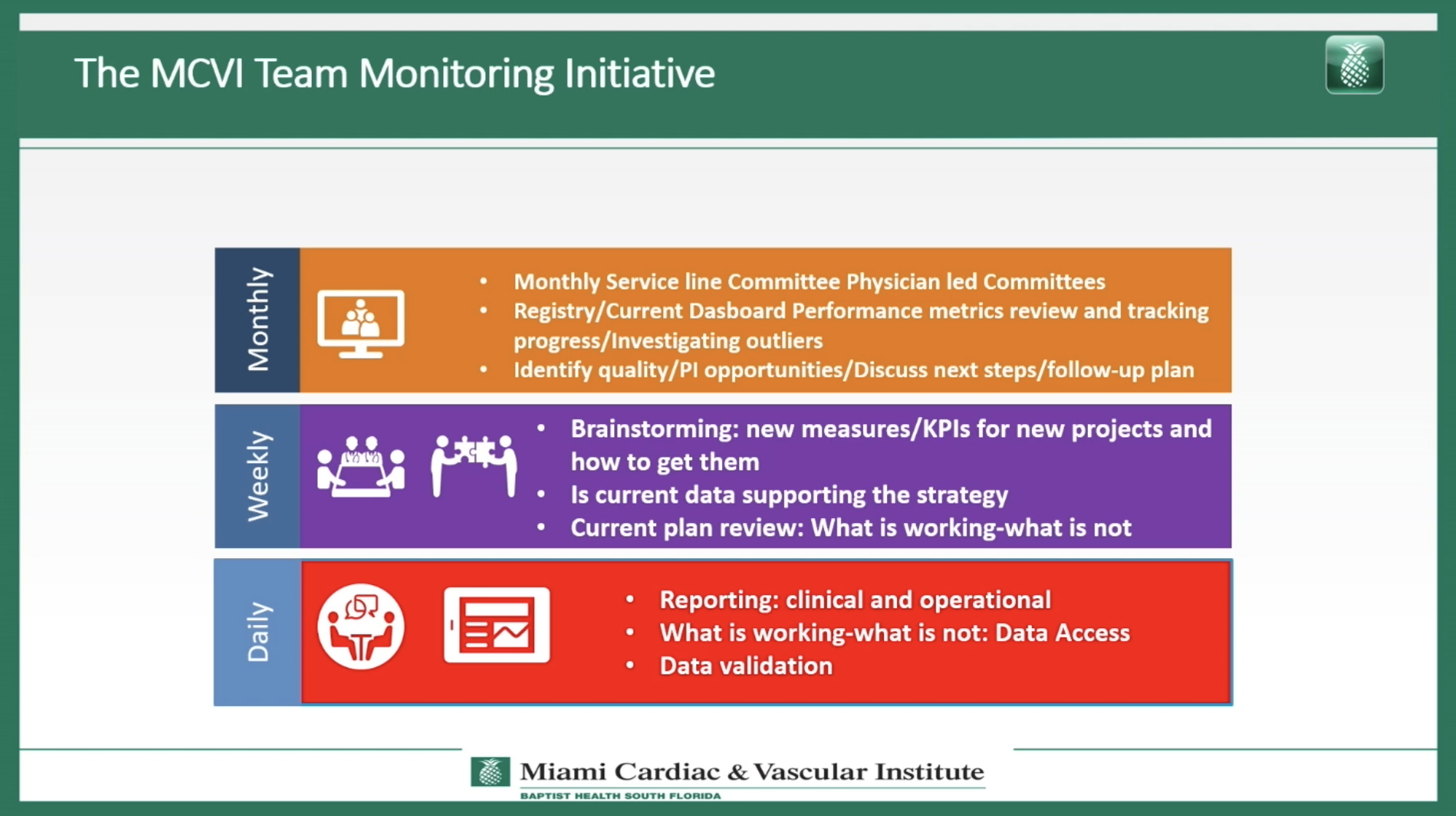 View Now!
Measuring Quality and Monitoring Progress with Procedural Accreditations
Presenter: Andrea Marr-Peralto, Assistant Vice President, Miami Cardiac & Vascular Institute - Baptist Health South Florida
What's Covered: How data collection aligns with achieving quality outcomes and operational efficiency
Note: This video is an excerpt of a presentation delivered at ACC Quality Summit 2021