---
Leverage clinical patient data and measurable outcomes to optimize cardiovascular patient care with Global Quality Solutions (GQS). This localized, modular, quality improvement program is available for hospitals and health systems in global markets and offers a suite of services in an effort to:
Increase efficiency via automated data abstraction
Provide benchmarks, real-time dashboards and reporting capabilities for system-wide or site level outcomes analysis
Create customizable environments that precisely consider local privacy and data protection laws to allow for your institution's maximal participation while maintaining compliance
GQS tools and resources are available for institutions of all sizes to improve their cardiovascular care and patient outcomes through a comprehensive set of mechanisms that are powered by ACC's NCDR and Accreditation Services.
The NCDR is ACC's suite of comprehensive, outcomes-based cardiovascular data repositories helping hospitals and facilities measure and improve the quality of care they provide. The following registries are available internationally: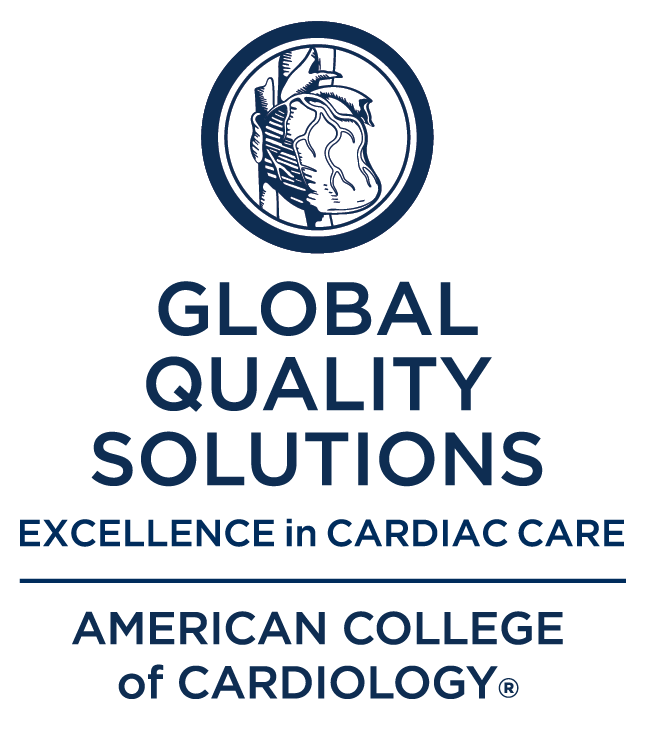 Contact Hector Emmanuelli, MPH at hemmanuelli@acc.org to learn more about Global Quality Solutions.
Click here to book time with Hector Emmanuelli.
Afib Ablation Registry
CathPCI Registry
Chest Pain – MI Registry
EP Device Implant Registry
IMPACT Registry
LAAO Registry
Hospitals and hospital systems rely on ACC's Accreditation Services to improve CV care processes and patient outcomes. Each accreditation or certification combines evidence-based science, quality initiatives, clinical guidelines, and best practices to help reduce variations of care. The following Accreditation Services are available internationally:
Cardiac Cath Lab Accreditation
Chest Pain Center Accreditation
Chest Pain Center Certification
Transcatheter Valve Certification
Heart Failure Accreditation
Electrophysiology Accreditation
Plus, gain international recognition as an institution that is committed to only the highest standards of medical practice through the International Centers of Excellence (ICOE) designation. It recognizes institutions and health systems that have met and committed to long-term measures for continuous quality improvement. The benefits afforded to ICOE sites include increased access to ACC educational programs, membership for staff, and significant discounts to our annual meeting and quality summit.
Start improving patient care and optimizing outcomes through trusted, real-world evidence today. For more information, e-mail Hector Emmanuelli, MPH at hemmanuelli@acc.org.