2019 Accreditation Quality Initiative Award Recipients
The ACC's Accreditation Services Foundation Committee supports cardiovascular performance improvement for United States-based healthcare organizations through its funding of quality initiative programs. View on demand presentations from each award recipient detailing their quality initiative project on the Quality Summit Virtual Platform.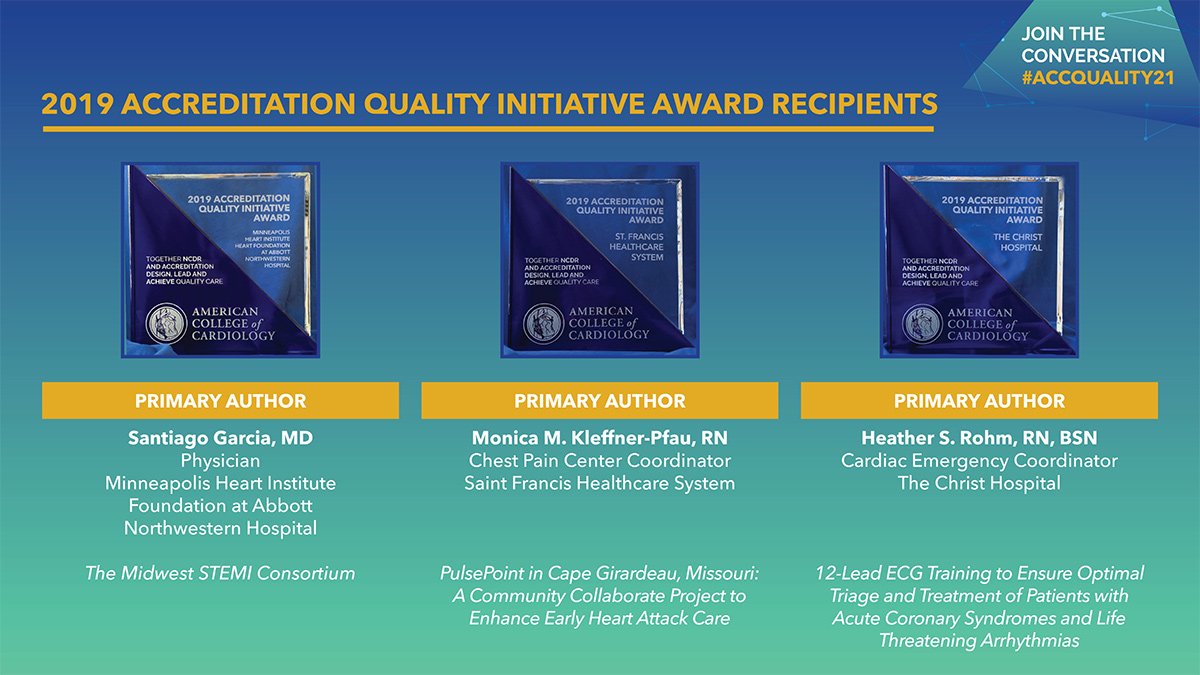 2021 Raymond Bahr Award For Excellence
The Bahr Award of Excellence named for Raymond Bahr, MD, is presented annually to an individual who demonstrates extraordinary excellence, vision, and leadership in advancing health care. The Award is intended for candidates whose constellation of professional activities have profoundly improved care for patients with cardiovascular disease. Dr. Bahr founded the Society of Cardiovascular Patient Care (SCPC) that later merged with the College to become ACC Accreditation Services.