About Us
As the Accreditation Services arm of the American College of Cardiology (ACC), we are committed to leading the fight to eliminate heart disease as the number one cause of death worldwide. We focus on transforming cardiovascular care by helping create communities of excellence. We provide the support needed to effectively bridge existing variances and gaps in treatment and equip facilities with the tools and education necessary to drive continuous improvement in the delivery of services associated with cardiovascular disease.
Our Work and When We Began
ACC's operational model for accreditation combines evidence-based science, quality initiatives, industry guidelines and protocols, and clinical best practices to optimize the delivery of cardiovascular patient care. This model was first developed by the Society of Chest Pain Centers (SCPC) over 20 years ago. SCPC was later renamed the Society of Cardiovascular Patient Care and then merged with the American College of Cardiology in 2016. Today, as always, our focus remains on improving patient outcomes and helping hospitals achieve their financial and organizational goals.
The individuals serving as members of the ACC Accreditation Management Board, as Foundation Board Members, and as Advisors to ACC Accreditation Services help us design and establish our strategic priorities. They are the driving force behind the development of our accreditation services offerings and represent a diverse community of CV professionals. Meet our Board Members.
Whether moving forward as an individual hospital or collectively as a group of hospitals, you will work alongside our dependable, collegial, and responsive Accreditation Review Specialists to build better internal and external cardiovascular care processes and, even more importantly, better relationships with the patients and the communities you serve. Questions for our Accreditation Review Team may be directed to ACC Accreditation Services Customer Care.
Our Founder's Message
Dr. Raymond Bahr is a President Emeritus of the Society of Chest Pain Centers and continues to act as an advisor to ACC Accreditation Services. More than having conceived the first Chest Pain Center, Dr. Bahr continues to be a driving force within our organization. He founded the Society of Chest Pain Centers (later the Society of Cardiovascular Patient Care — the forerunner to ACC Accreditation Services).
His Early Heart Attack Care (EHAC) program is a benchmark for community outreach and education in heart disease. Dr. Bahr debuted EHAC as a common sense movement which recognizes that early symptoms of a heart attack occur in 50 percent of all heart attack patients and that these "beginnings" allow time for preventive measures to take place. As part of the mission to to change behavior and attitudes and increase awareness, Dr. Bahr devised the EHAC Oath.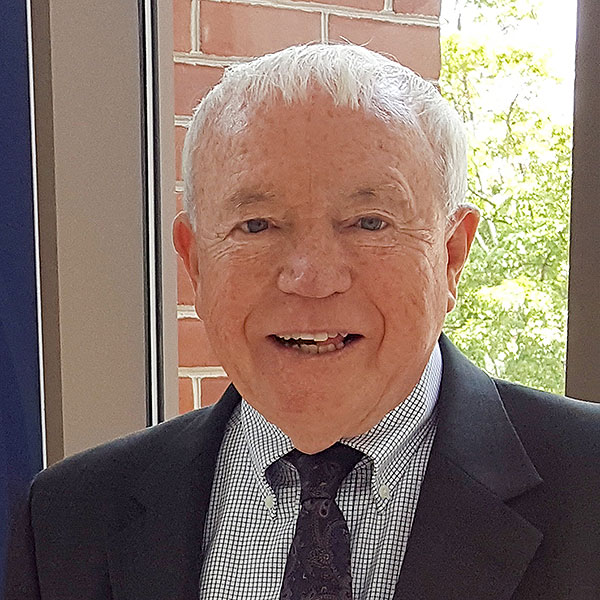 I understand that heart attacks have beginnings that may include chest discomfort, shortness of breath, shoulder and/or arm pain, and weakness. These may occur hours or weeks before the actual heart attack. I solemnly swear that if it happens to me or anyone I know, I will call 9-1-1 or activate our Emergency Medical Services.

Dr. Raymond Bahr
The number of individuals who have taken the Early Heart Attack Care pledge has now climbed to more than 870,000. What does the milestone mean to our founder?
"If each pledge saves just one life, we can almost cut the US cardiovascular death rate by fifty percent. With the changes in health care, we are taking the message beyond the hospital doors to involve the community and to help us save more lives. By spreading the message beyond the hospital doors, we can create the Virtual Coronary Care Unit in the Community to help reduce the burden on hospitals."

— Dr. Raymond Bahr
---
Below you will find two articles by Dr. Bahr that emphasize the importance of continued awareness for Early Heart Attack Care and Heart Disease.
Creating a Virtual Coronary Care Unit in the Community
This article appears in the December 2014 issue of Critical Pathways in Cardiology. It outlines the strategy and vision that is required to achieve a Virtual Coronary Care Unit.
EHAC Strategy Update
Dr. Bahr wrote this article to update the accredited facilities on the growth in Early Heart Attack Care and his vision of new growth in 2015.