ACC Features Participating Facilities in Advertising Insert in U.S. News & World Report "Best Hospitals" Issue
---
In the 2024 U.S. News & World Report "Best Hospitals" guidebook, the ACC recognizes the more than 2,000 hospitals, health systems and centers participating in the NCDR and/or ACC Accreditation Services* that are committed to quality and process improvement in the ACC advertising insert.
This print publication is available now. Buy your copy today!
---
View the ACC "Heart of Quality Patient Care" pages here!
---
How Facilities Are Featured
Facility names featured in the ACC advertising insert in the 2024 U.S. News & World Report "Best Hospitals" guidebook are from the "Brand Name" of your Find Your Heart a Home (FYHAH) site profile.
NOTE: Please be advised that you must have the "Site Profile – Update" permission to edit your organization's Site Profile.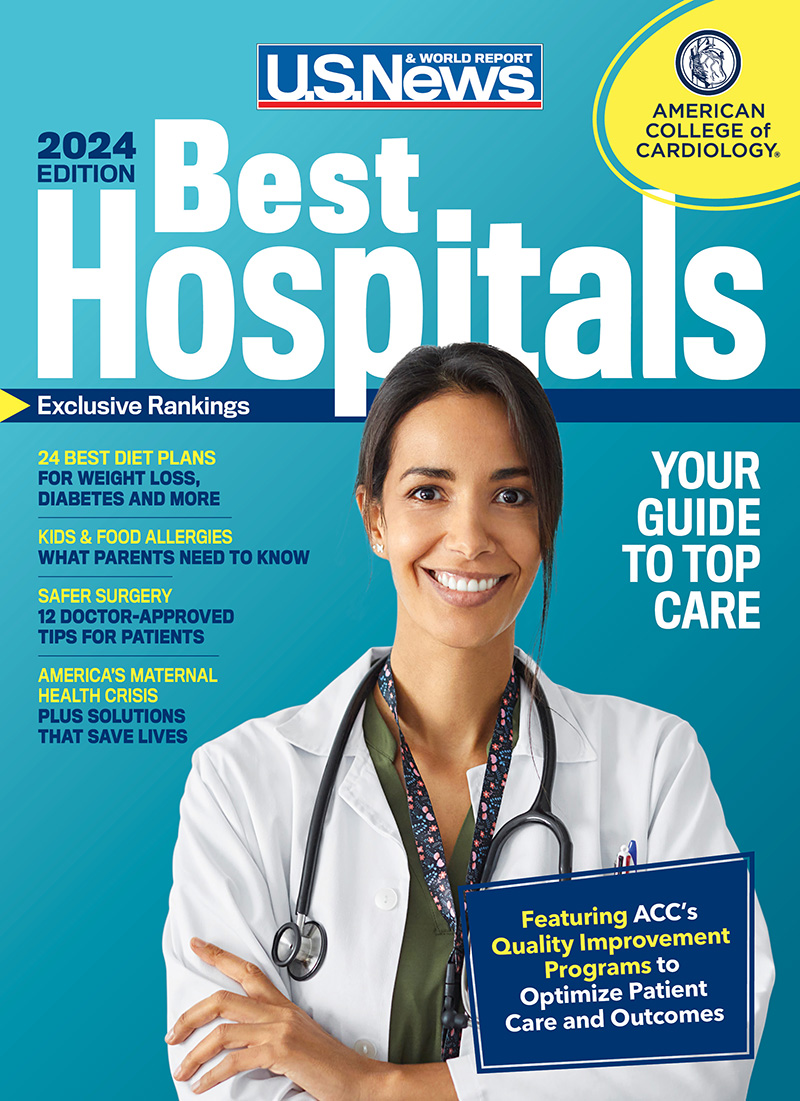 Site Profile Update Directions
Go to https://www.ncdr.com/WebNCDR/Login Login using your Participant ID, Username and Password
Elect a registry
Click Administration in the left side navigation
Select Site Profile
Click the Submit button after completing all required fields
To update your FYHAH Site Profile, please follow the instructions provided on this page: FYHAH
*Facilities featured had a current contract with the American College of Cardiology as of June 1, 2023.