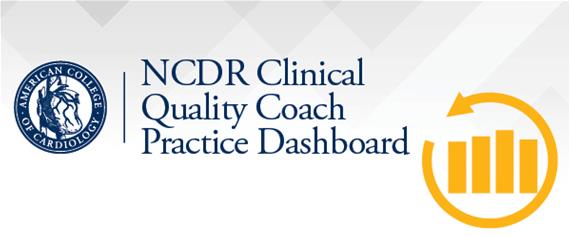 The NCDR Clinical Quality Coach Practice Dashboard is a practice level solution that assists administrators in managing physicians' licensure status, board certifications, and other qualifications to support claims administration and credentialing efforts. With an intuitive, easy-to-use interface, the Practice Dashboard is your one-stop-shop to track physicians' Maintenance of Certification activities and to submit evidence of participation in practice improvement activities to medical specialty boards. Leveraging the data and resources of both the ACC and NCDR, the Practice Dashboard requires minimal data entry, automatically generating physician profiles and transcripts.
Key Features of the Practice Dashboard include:
Sortable and customizable dashboard layout with drilldown capability that allows for easy navigation;
Clinician Profile page providing a detailed view into your clinicians' licensure, certifications, and membership status with ACC, as well as a direct link to a printable CME transcript;
Clinician Management page provides a high-level overview of your clinicians' membership status
A direct view into your clinicians' use of the NCDR Clinical Quality Coach and progress in using it to claim MOC Part IV and MIPS points.
For more information or to sign up your practice, please contact NCDR@acc.org!
---
Learn More: