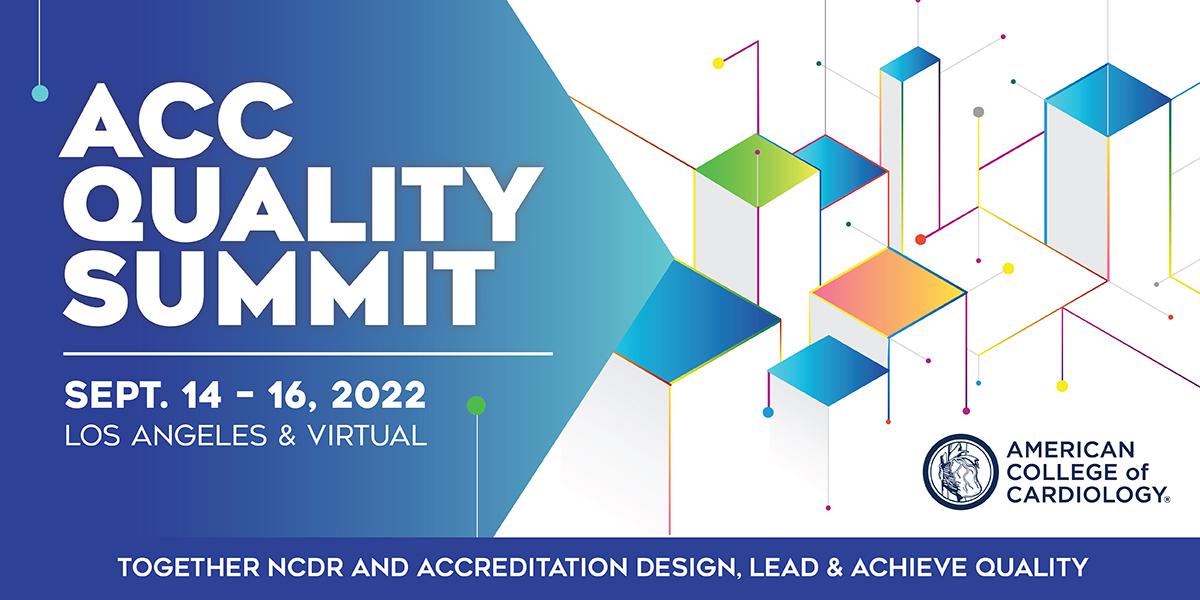 Exhibits & Sponsorships
The American College of Cardiology invites you to exhibit with us and participate in the ACC Quality 2022. This three-day hybrid program will reach far more attendees from the Westin Bonaventure Hotel in Los Angeles, CA and virtually! We expect to reach over 2,500 attendees this year.
Exhibiting with ACC allows you and your organization to take advantage of the NCDR and ACC Accreditation's unparalleled ability to reach medical directors, cardiovascular service line administrators, physicians, registered nurses, catheterization and radiology lab technologists, and quality improvement specialists.
Participating as an exhibitor you will have over 16 hours of exclusive exhibit time to showcase your products/services to healthcare professionals working with educational applications, data collection/research applications, clinical information systems and administrative support systems.
If you would like further information or have any questions, please contact Blair Long, ACC Quality Summit Exhibits Manager, at accmeetingservices@acc.org.
We look forward to your participation and are excited to work with you!
Exhibitor Prospectus
---